The steak of all steaks, our 100% grassfed Bison Tomahawk Steak is available in 10 oz, 16 oz, and 20 oz  (bone-in) of pure flavor. Otherwise known as a bone-in rib-eye, the long, bone handle makes this steak as distinctive in appearance as it is in taste.
*As featured in the July/August 2015 issue of Playboy Magazine.
Our bison is 100% grassfed and Land to Market verified regenerative by the Savory Institute.
Grazing Partner: 777 Bison Ranch, Rapid City, South Dakota
Rich in flavor, high in protein, and packed with nutrients, our premium grass-fed bison always makes an impression.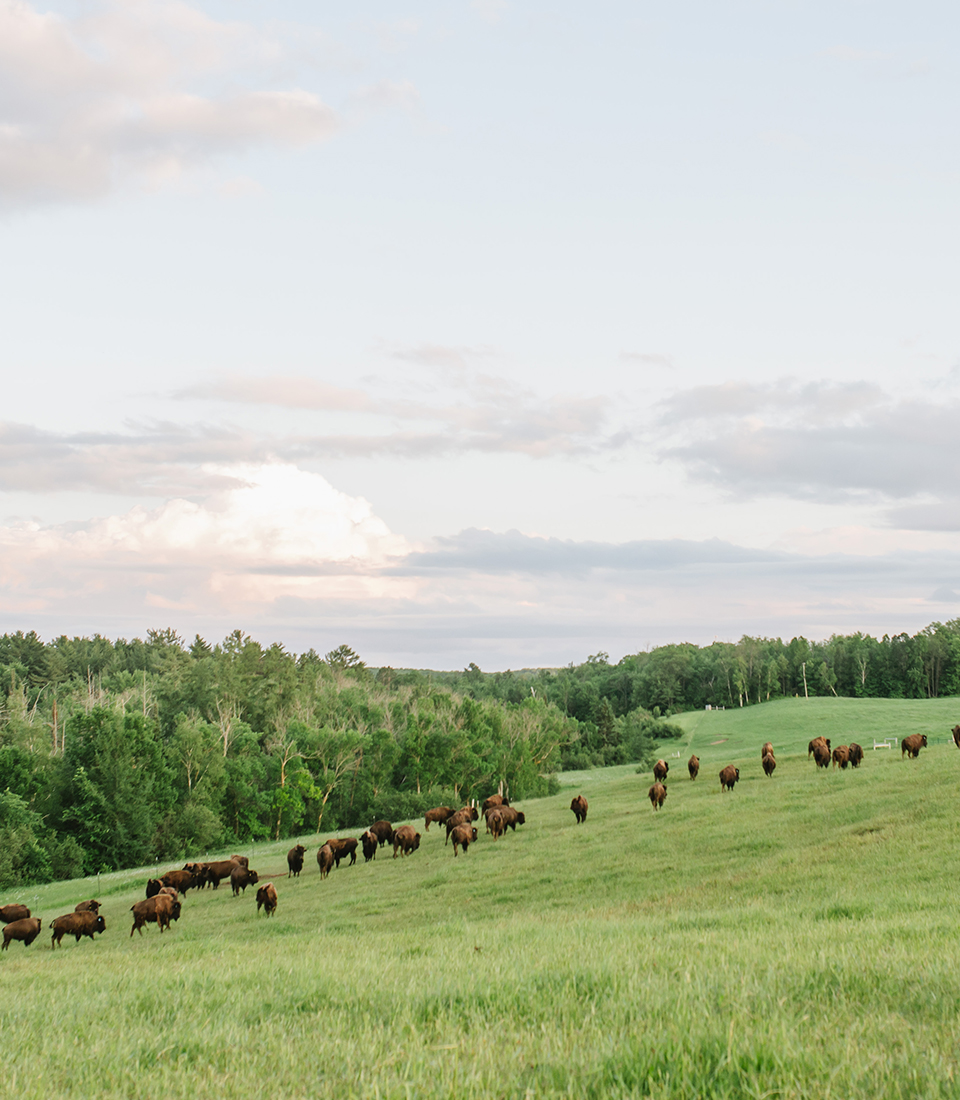 100% Grass-fed & Regeneratively Raised Bison
Our Bison meat is all 100% grass-fed and grass-finished. Naturally grazed in open pastures, the animals are raised according to regenerative ranching practices that have been scientifically proven to rejuvenate the soil and support native flora and fauna. This results in a better life for the animals, a better future for our land, and better meat for you.
Food you can trust. Naturally.