A go-to choice for many restaurant chefs, our Bison Flank Steak is both tender and packed with flavor. Marinated or sprinkled with a little sea salt, you simply can't go wrong with this one. Each Bison Flank Steak is 8 oz.
BEST FOR: Grilling, Searing
Recipes:
Rich in flavor, high in protein, and packed with nutrients, our premium grass-fed bison always makes an impression.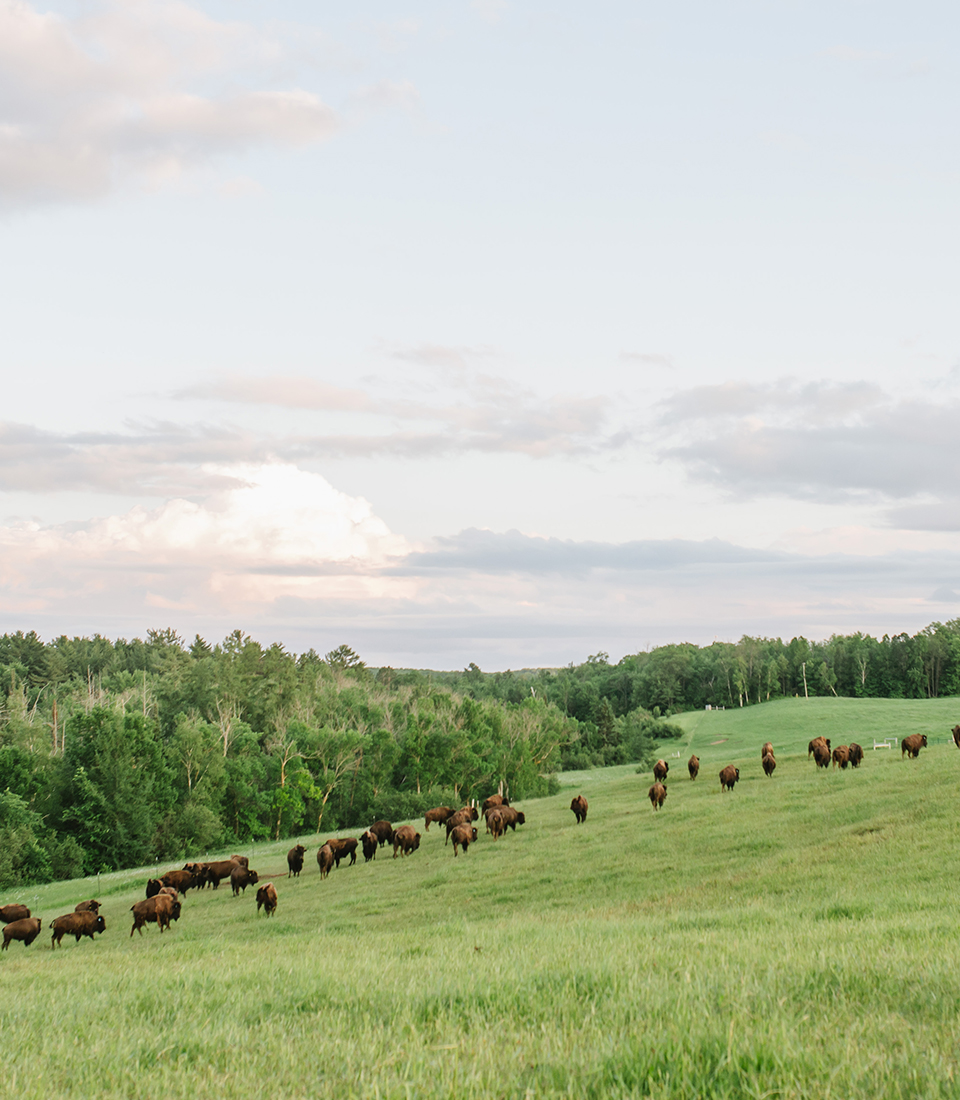 100% Grass-fed & Regeneratively Raised Bison
Our Bison meat is all 100% grass-fed and grass-finished. Naturally grazed in open pastures, the animals are raised according to regenerative ranching practices that have been scientifically proven to rejuvenate the soil and support native flora and fauna. This results in a better life for the animals, a better future for our land, and better meat for you.
Food you can trust. Naturally.